ELEVATE YOUR


METAL CUTTING




EXPERIENCE

Introducing the new standard for metal cutting:
Cermet II (Ceramic and Metallic) blades by Diablo.
Diablo® range of metal cutting solutions offers maximum productivity and unmatched efficiency through industry-first saw blade technology. Armed with this range, PROs have the ability to cut through both metals and stainless steel, offering a one-blade solution that eliminates the need for individually dedicated saw blades and grinding discs.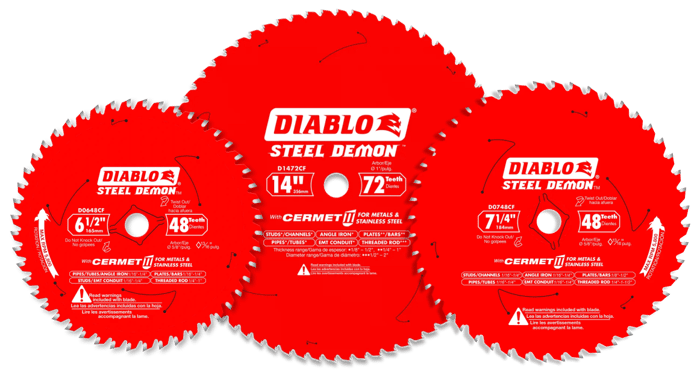 14 SIZES: Thick Metal Range 5 3/8" - 14", Medium Metal Range 7" - 8"
WANT A METAL CUTTING SOLUTION WITH PRECISE CUTS & COOL TEMPERATURES?
Get Diablo's Cermet II range for the ultimate metal cutting experience.
UP TO




50

X


COOLER CUTS

Beat the heat with 75 degree finishes that are crisp, clean and virtually cool-to-the-touch. Thanks to their Triple Chip Cutting action, these low-spark finishes eliminate the need for standard grinding discs, which often exceed 600 degrees.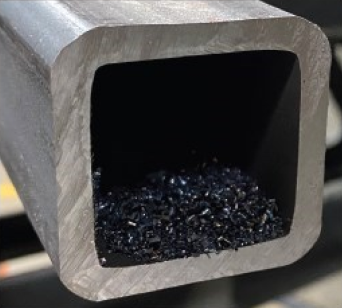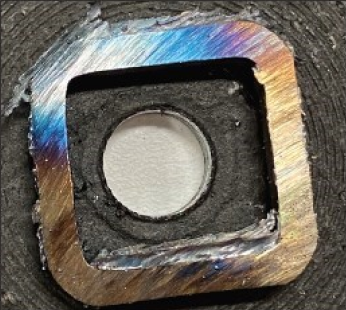 Diablo VS standard grinding discs
UP TO

10

X
FASTER CUTS

Cermet II blades redefine metal cutting by producing burr-free, precise cuts that require no rework, maximizing productivity and efficiency for professionals.

CIRCULAR SAW BLADES IN, GRINDING DISCS OUT

Want less harmful fumes, minimal sparks, lower temperatures, and less time on the grind?
Get it all with a Cermet II saw blade.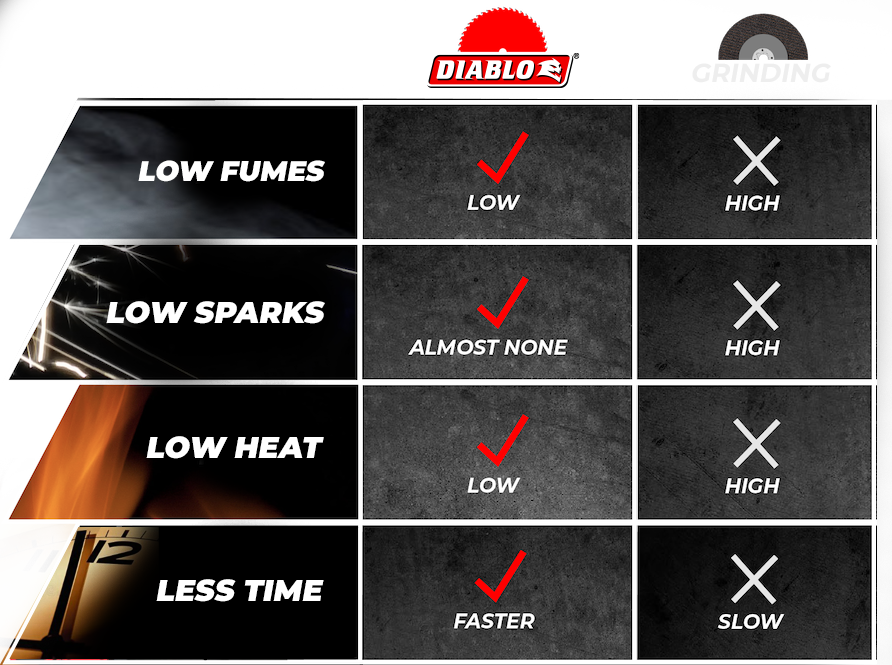 DIABLO® CERMET II RANGE IS YOUR ULTIMATE METAL CUTTING SOLUTION

Get off the grind! Start getting superior, clean cuts across a wide range of metals, steel and iron with Cermet II solutions that can do it all.